Hi.
I'm using two consecutive Alos/Palsar L1.1 dual-pol images but I have the following problem.
I apply for each one in SNAP: Calibrate -> Terrain Correction -> Subset , after I run SAR Mosaic.
Then I want to run Polarimetric Matrix generation but I get this: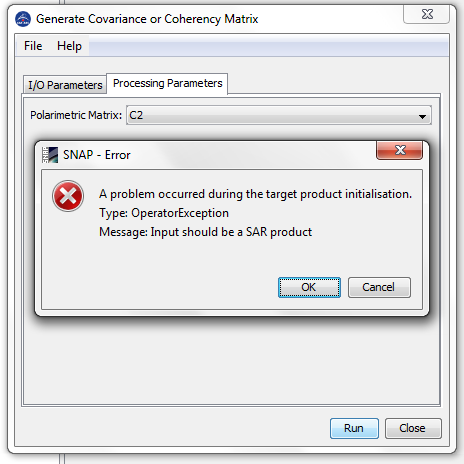 Is it possible to do polarimetric processing with a SAR mosaic in SNAP or I must do it for each image separately???
Thank you.