Hi, dear all. When I try to process the Interferogram Formation function with Sentinel-1 IW data, it ends up with following error:

Here are the parameters that I chose :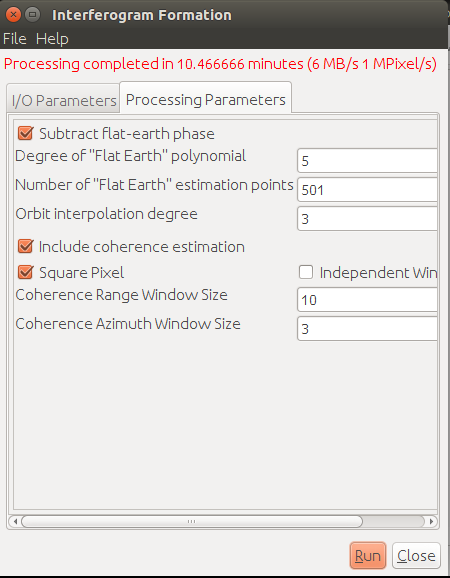 I use Sentinel Toolboxes 64bit version 5.0 (with Sentinel Toolboxes only) and SNAP 5.0 x64 with Ubuntu 16.04.
Thanks for you advices.