Hi forum!
I'm now using TerraSAR SLC data to detect changes. I have 3 images, and I've done Clibration, Radiometric terrain flattening and Range Doppler Terrain Correction.
But I got "java.lang.ArrayIndexOutofBoundsException" when I ran the DEM assisted Coregistration.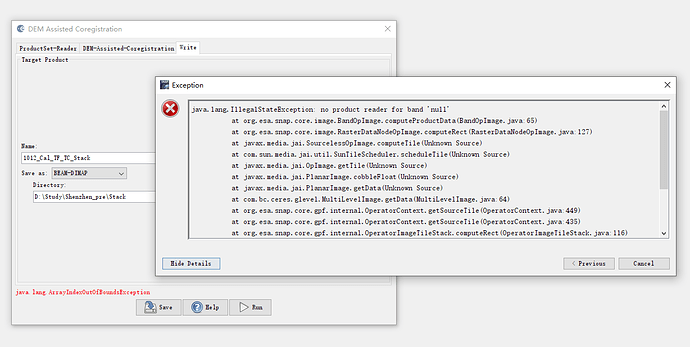 And another question : for Change Detection application, is it enough to just Create Stack of 2 images?
btw, anmong the 3 images, one is TDX and the other two are TSX