Hi everyone, this problem seems well documented for GRD's, but I have the issue in my SLC chain.
SLC chain goes:

The border error initially appears as a line of low value pixels around the edge, but after the speckle filter these get pulled out into icicles. values are in the range of 0 to 0.0001. Image values are > 0.003 (for the C11 band of the C2 matrix)
I have written an elaborate procedure to get rid of it (threshholding values that >= 0.0001 ->> convert to mask ->> polgonise mask ->> clip original image ) as haven't found a tool (grd-border-error tool is for GRD's only!).
Heres an image of the border error: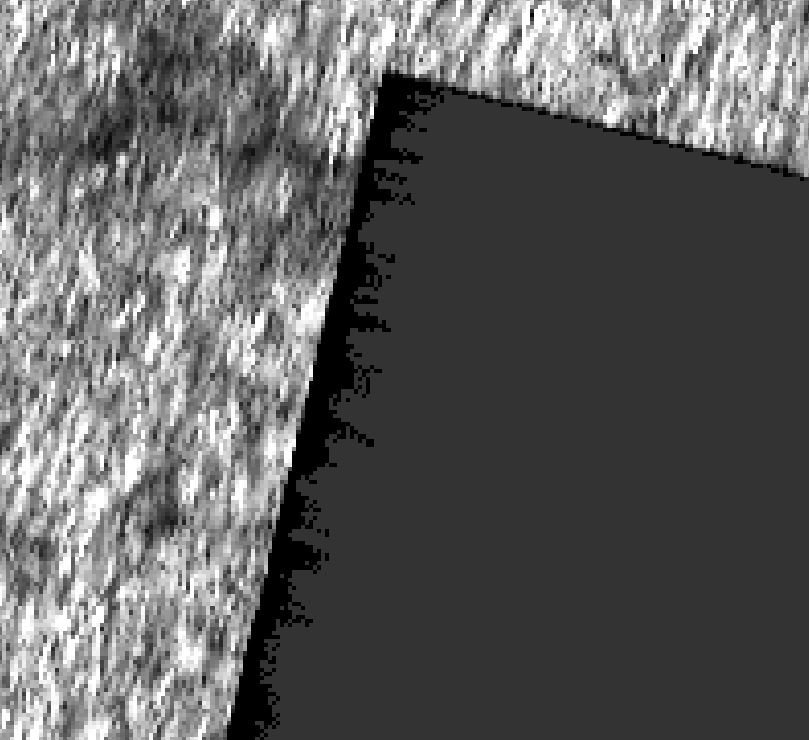 Anyone have any ideas as don't want to reinvent the wheel!
Thanks,
Ryan