I have classified an image using SNAP. Now i want to export in ArcGIS. This exported image gives me different results. I want all class to be opened in ArcGIS.

This is the classified image.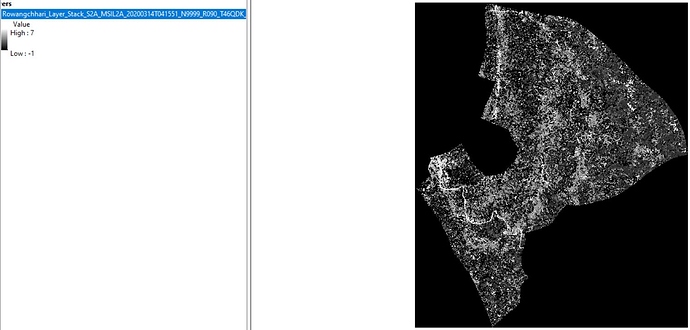 and this is the result when I open it on ArcGIS.
I exported this imaged into GeoTIFF and NetCDF4 both.
Thanks in advance