Hi all!
I am trying out the supervised classification with maximum likelihood.
Everything goes well from creating the geometry, then train and save a classifer.
However, how do I use this saved classifier on another product?
I loaded a product that I want to apply the classifier to, then it said this: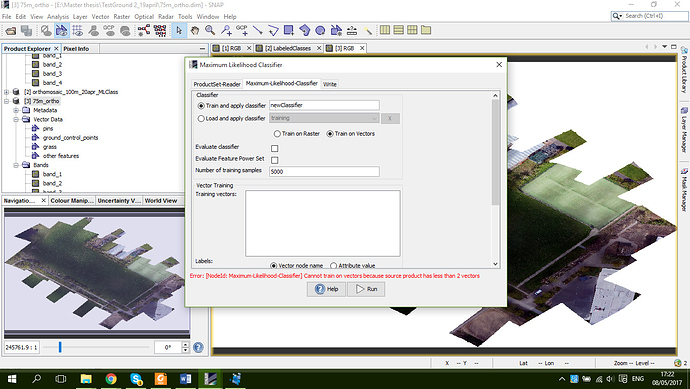 I created the same vector container on the product, and tried again, but the same error message is there.
Anyone knows how to solve this problem?
Thanks!