Hi community!
Looking at the cloud masks of S3, we notice that it looks more like an oceanic front, than a cloud.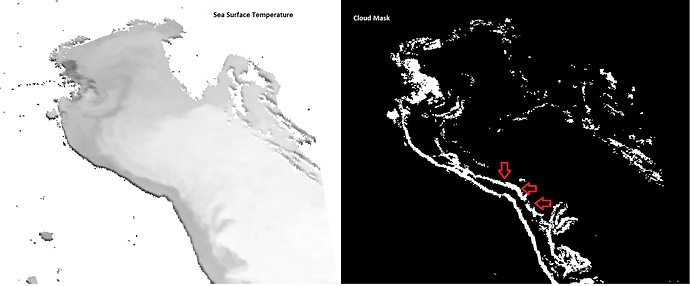 I could do some custom processing to reduce this effect, but that would require changing the cloud mask parameters and using the level 1 files, then doing the processing at higher levels.
However, I am working with a time series, therefore, a custom processing is not an option.
Does anyone have the same problem?
Thank you!!