Hi guys
I have a question, how I know the residuals values when I use geometric collocation?
Thanks for advance
I thought collocation is just stacking with resampling. No spatial transformation as far as I know.
Thanks ABraun, so, I have other question, how I can to make geometric correction of image to image in SNAP?
I don't understand the question, sorry. What are you trying to achieve and what data do you use?
Hi Andreas
I want to make the geometric correction between two images, Sentinel 1 and Cartosur, but I need to have residual values from the this process in SNAP!. Cartosur is my master image for georeference.
haven't heard of Cartosur but if it is not a SAR image coregistration probably won't work.
Did you try to apply RD terrain correction on both products and then simply stack them?
Hi Andreas
Cartosur is sar images, this have georeference of high precision theoretically for the interest area… I like your suggestion, I take this!
Hi @ABraun
I did the coregistration, but I have a doubt; why my residuals have several parse with different gcp amount???
sorry, I don't understand what you mean.
Hi @ABraun
For my coregistration I put 24 gcp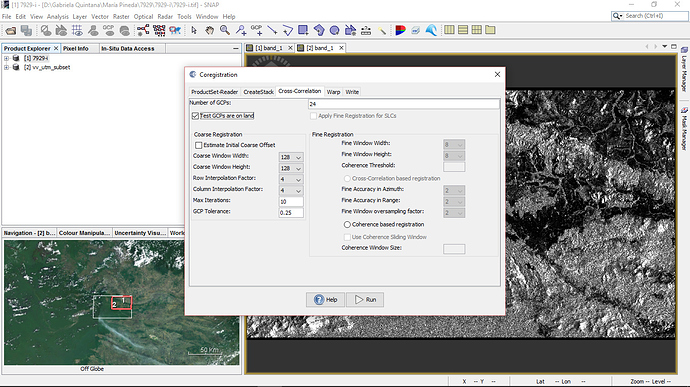 But when I checked my residuals, I saw four parse with different amount of gcp (below parse 0 with 8 gcp)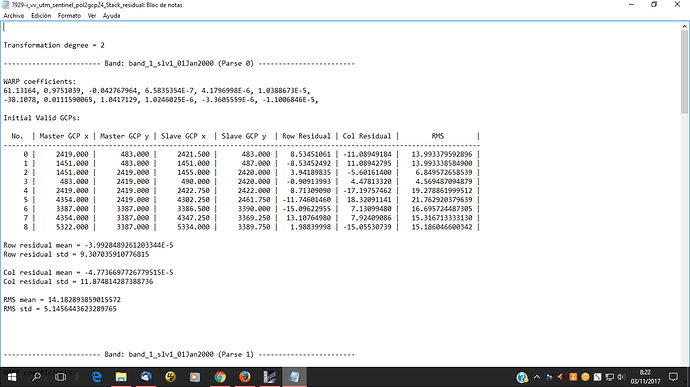 (parse 1 with 7 gcp)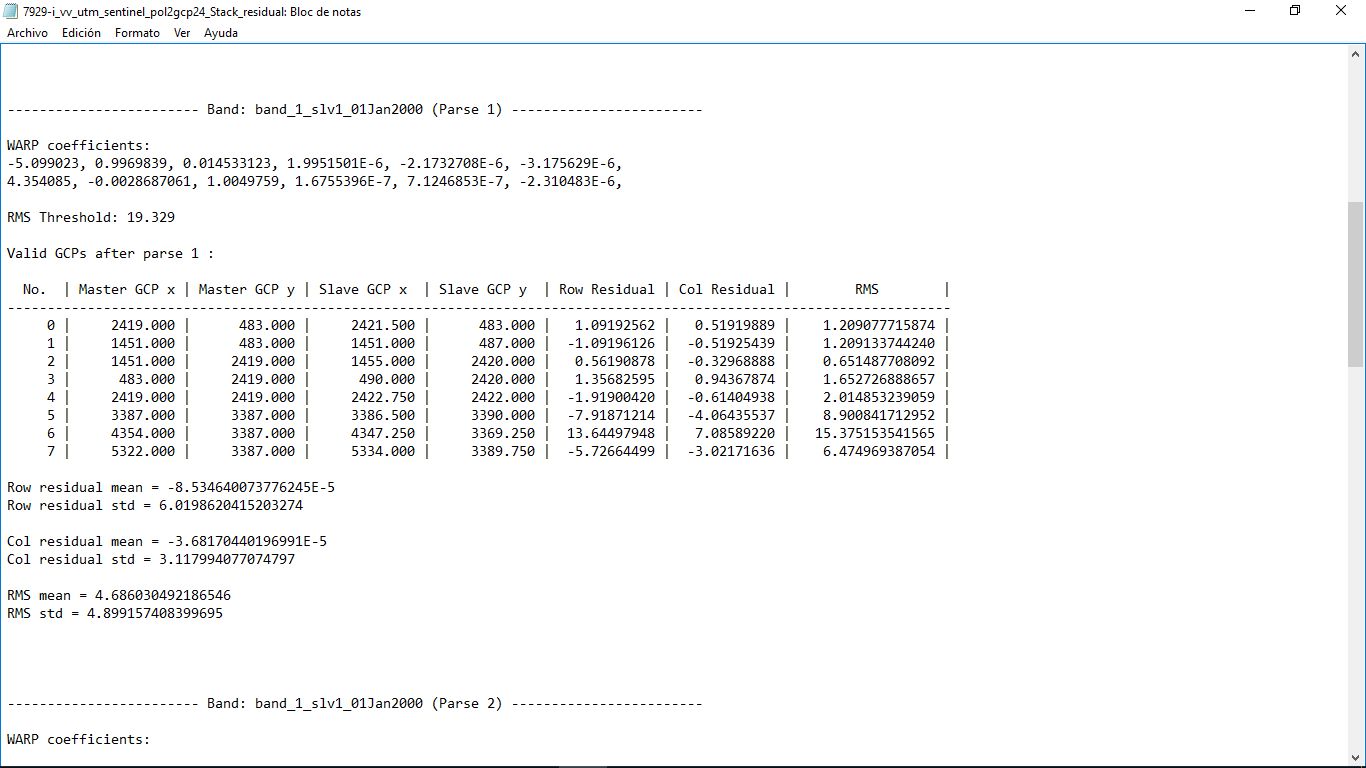 and so… parse 2 with 6 gcp, parse 3 with 5, parse 4 with 5. In total are 31 gcp?! why ?
Thanks for advance
these GCPs are set automatically by SNAP. It is therefore advisable to use 200 or more. They are placed at random locations and then matched for each image pair. If there is no correlation at a given point, it is dropped out of the collocation. So starting with 200 doesn't mean all 200 are automatically useful. You may end with some few usable but depending on your settings they are enough to coregister the images.