Dear all,
I work on earthquake modeling using InSAR result. Today, I got the InSAR results of the area near to the ocean, where two earthquakes have happened with a magnitude of 6.9. As you can see in the following, I face the noise in the water part in Interferogram result.
Whenever I did unwrapping using SNAPHU and then convert the unwrapped output to displacement, I saw the following figure with two parts with blue and white colors. I know that the radar signal cannot penetrate into the water and touch the surface under the water but do you think these parts can have an especial meaning? like, change water level because of changes in height of the crust after the earthquakes.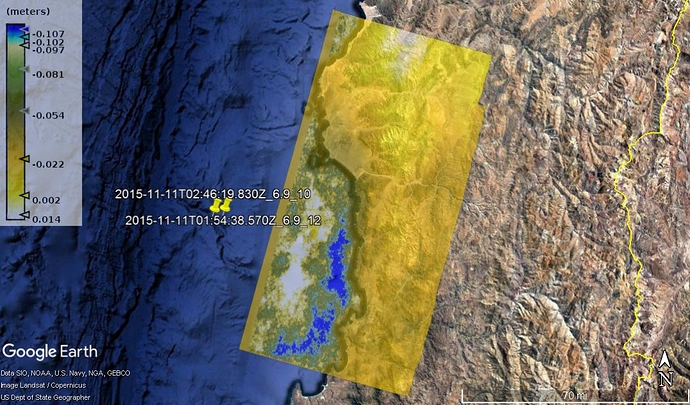 You can see the points of earthquake centers, reported by USGS, in both figures. I am almost sure that it is not a true value but I need to be confident by others.
Best regards,
Sayyed