I followed the tutorial in EO college for the crop classification using sentinel1 toolbox and I come across some of the misunderstanding in that tutorial as the following:
in the first step, he used the band math to create layer stack as the following. it seemed that he took bands from ERS(VV for the same scene) to the HV polarization.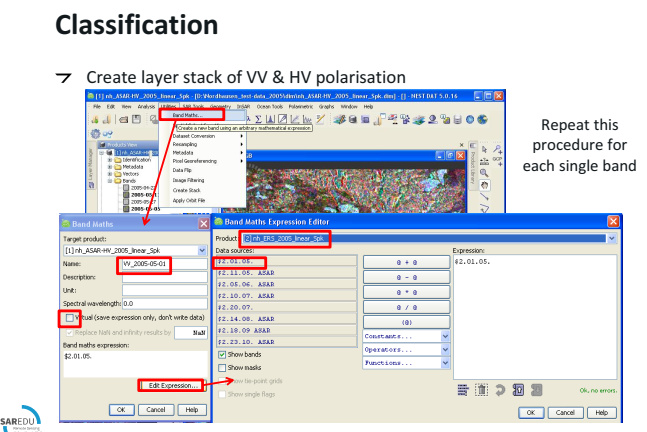 So my question could I use Radar,coregistration,stack tools, create stack instead from what he used.