I'm trying to coregister a TSX stack of SLCs using the DEM Assisted Coregistration with XCorr feature. However, I'm getting the following error message right after loading the images.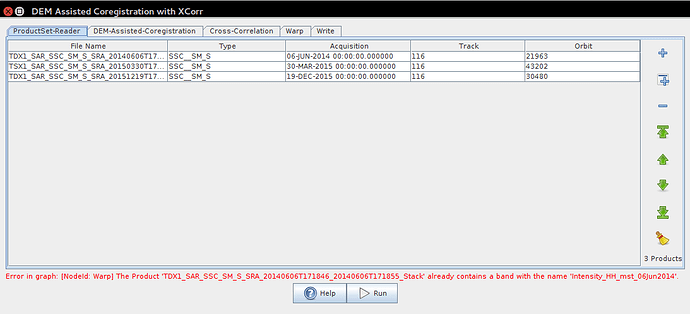 I've just built the master branch. Here are the commit hashes:
s1tbx SHA a80aa329
snap-desktop SHA 391b06e7
snap-engine SHA 307a5abb
snap-installer SHA 4f029bd8
Would you have any pointers? Thanks!