Hello everyone,
Thanks ever so much for this wonderful tool and the forum.
I am trying to export an RGB image/geotiff but having some trouble.
I have opened a Sentinel 2 product and opened an RGB image window, which has all worked (see screenshot)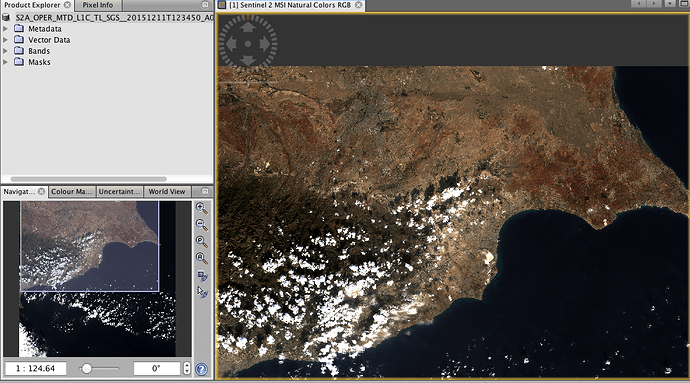 I have been trying to export this RGB as a geotiff. I tried exporting as a GeoTIFF/BigTiff but looks like something is wrong with the file itself as its dimensions are 0x0, even though it is 320MB. When I try to open it on Photoshop I get just a white screen and can't seem to get anything when I put it in QGIS either.
When using the export as GeoTIFF option, the file looks empty (0MB).
Any ideas what I can do to export the RGB image?
Thanks,
Nassos