Hi guys,
I'm currently trying to make a graph that will output a geocoded intensity image from a Sentinel-1 SLC product. I know GRD would be a better option, but I will be doing some coherence later on, so it makes sense to stick with an SLC from the start.
I've attached the graph I've used so far, but I can't find a way to geocode the calibrated image before writing it. Anyone got any ideas? Sorry I'm new to SNAP! I've attached an image of the graph below
!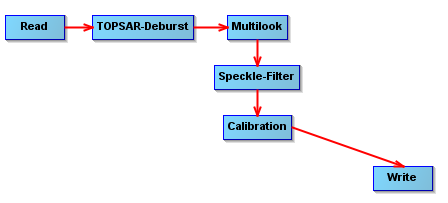 Thanks for any help!