For the map projected L1.5 CEOS format PALSAR-2. This tiny software might be helpful.
fantastic tool, congratulations! I am just testing it out and stumbled upon this one:

Is it what I think and generates a kappa-z file for the use in PolSARpro, for example?
Yes. it is Kappa-z file for PolINSAR use.
Mostly this tiny tool provides some functions that PolSARPro needs. Have fun!
that is great! Would you mind if I move the past posts into a new topic where people can ask in case of questions?
Thanks for sharing your tool. I moved it into a separate thread in the Show Room category. That's a better place for it.
Thanks again
Hi, I used this tool to import GaoFen-3 strip map data, after I filled out the data and metadata and clicked ok button, this software exited without notification, did I do wrong?
there are two xml files in the data folder, make sure that you select the one ending with meta.xml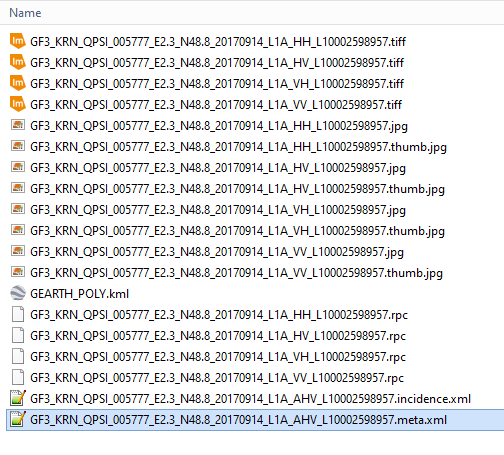 I just tested it with the Paris dataset and it seems to work: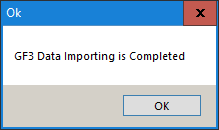 I was able to load all four polarizations separately: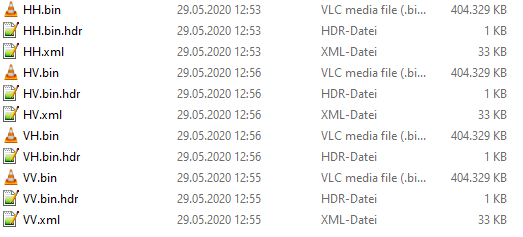 Hi,I tried the Paris dataset you just mentiented, still exit without notifications, maybe some configurations are incorrect in my computer
Have you correctly set up the python.exe under Settings > Configuration?

yes


maybe any special characters or empty spaces in the path to your images? Python does not like that.
the path to my images is like:
F:\Downloads\2598957_Paris
I don't think there are special characters
and which files did you select for the two import fields?
GF3_KRN_QPSI_005777_E2.3_N48.8_20170914_L1A_HH_L10002598957.tiff and GF3_KRN_QPSI_005777_E2.3_N48.8_20170914_L1A_AHV_L10002598957.meta.xml
same here, without errors.
And what did you select for the lower part?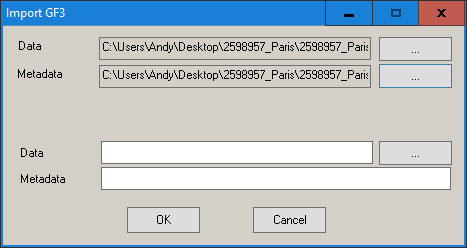 None. I fill out the upper part and click ok button. the lower part admits .bin file, which is not in the gaofen-3 product
these two are required for the output of this operator. The Import operator converts all data into the .bin format which is required for the later processing steps. Please select a target directory and enter a suitable name. The metadata file will be created accordingly.
it works! thanks a lot!