Hi,
I Have a problem with the Unsupervised H-Alpha DualPol classification. Wenn I am doing the classification I am getting 9 classes. Thats how it suposed to be, because the H-Aplpha Plane is devided in to 9 zones, BUT the 9 classes and there percentage of the classification don't fit to the distribution in the H-Alpha Plane from the H-Alpha Dual Decomposition.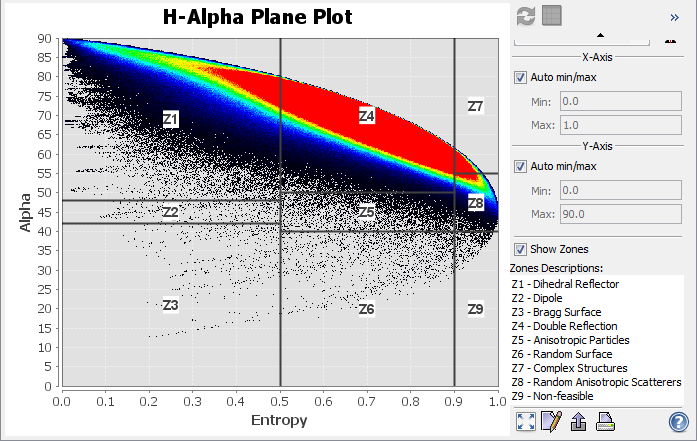 Thats my H-Alpha Plane. You can see that the most scatteres are in Zone 4.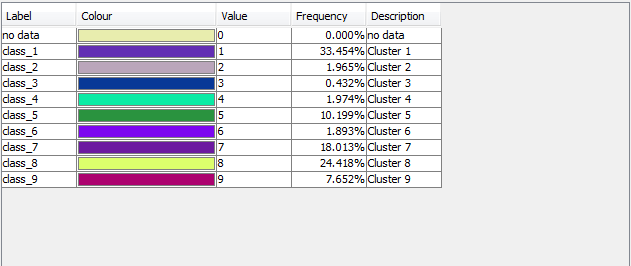 And Here class 4 is only 1.9%
???
What is worng here? Or has the zones nothing to do with the classes? Where is the relationship?
Thank You!!