Hello,
I did several processing steps on a Sentinel-1 image. Now I want to subset but I am unable to type numbers in the bound-boxes. I can change the numbers with the up and down arrows but only the degrees change, and i have not found a way to change the decimals yet.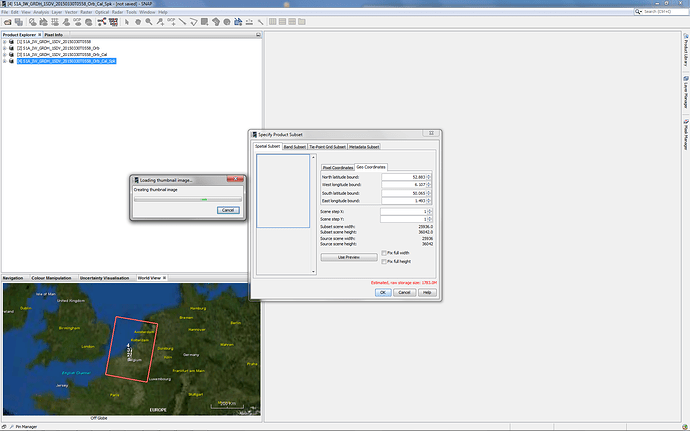 None of the intermediate results are saved. I can save the last result. If I load it in a fresh SNAP document I can subset, no problem. But I do not need the entire image and it takes many hours to save it.
Another problem with subsetting is that if I do it on projected coordinates (UTM) I am unable to specify UTM-coordinates and the output will be reverted to WGS84 latlon.
Is it better to start the processing with slicing and subsetting? Or will the orbit files and calibration go wrong?
Thanks,
Annette