Dear all,
i want to do dual-pol decomposition using s-1 SLC data, so i run on SNAP6.0 as follows:
1.caliberate
2.polarimetric speckle filter
3.polarimetric unsupervised classification
after those 3 steps above , i got a H_alpha_wishart_class band, this band can creat a RGB image.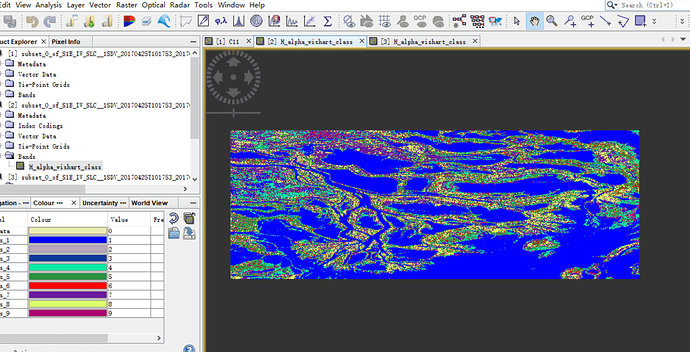 And then i want to get the classified image be geometrically corrected, so i run the step"ellipsoid correction—Geolocation Grid",the result band can no longer be a RGB image.
What should i do to get a classified image with geolocation information or a gemetrically corrected image?