Goodmorning,
I would like to install Snap software with all toolbox. When I running my installation file I got the following window with options about which toolbox to be installed.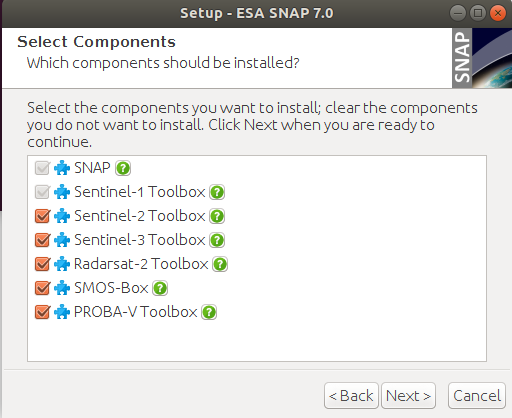 Why I cannot check the Sentinel-1 Toolbox?
I am on a Linux OS, Ubuntu 18.04.
I have tried also on Windows: I got back the same.
Many thanks for your support.
Best,