Hi,
I'm trying to look at temporal S1 signatures in SNAP.
To do this I:
Co-registered calibrated S1 GRD subsets
Applied multi temporal speckle filter
Used Stack Split to return to single files (Since radar time series tool only works with separate files)
After using Stack Split, the metadata seems to get messed up. Inside the time analysis tool, all images seem to have the same acquisition time which obviously makes the tool fail.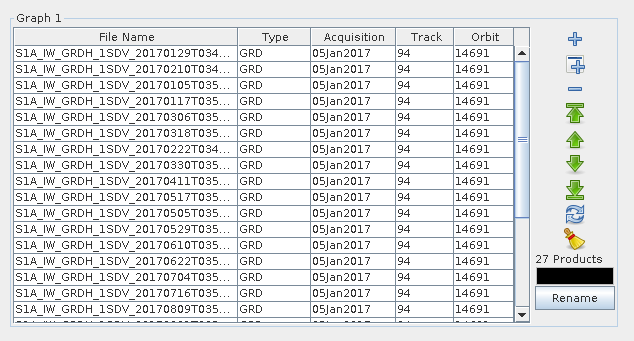 Any ideas?
Thanks,
Val