Dear all,
I tried to transform the intensity band to dB for detecting the position of corner reflactor.
After I used "Linear to/from dB", I could get the dB result in the Bands folder as followed: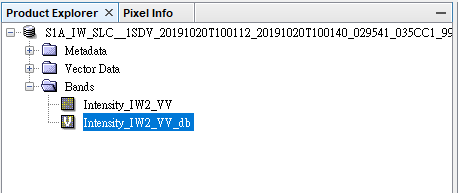 But I could open it in ArcMAP, the dB band data didn't exist in the images folder.

Please help me. Thank you very much!