Hi, Snap software shows me such an error, what is the cause?
Can you help me, thank you.
erorr.docx (12.5 KB)

What steps did you use to preprocess the images before you use the ESD tool? For example Apply Orbit File, Back-Geocoding, etc…
Orbit File and Back-Geocoding
The error says:
org.esa.snap.core.gpf.OperatorException: Generated network of images does not contain any pair. Max temporal baseline provided: 4
Did coregister this with other images? Does your stack contain more than one image? Does your image contain data like the image below?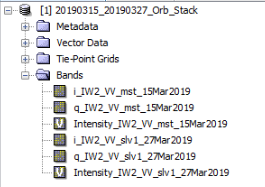 Did you apply TOPS Split to select a sub-swath and some bursts?
Thanks for your reply, there was a problem with the split file that was fixed. Thankful