Hi,
I am running a graph where a subset operator is included to separate VV and VH polarizations in two different products.

When I run the graph in GPT and new inputs are processed, the name of the band in the subset operator is not updated thus leading to an error.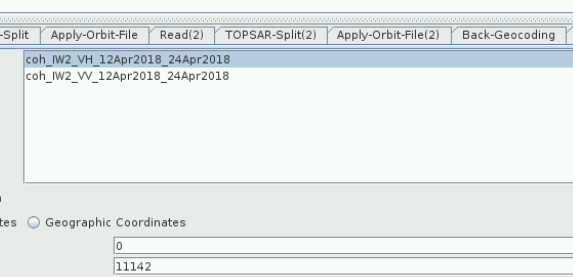 I have tried to convert that into a variable (-Pband1=coh_IW2_VV*) and (-Pband2=coh_IW2_VH*) but still not working.
Do you know if this is possible in GPT I should re-think my graph?
M