Does anybody know the order of lat/long arguments that get taken by
POLYGON ((0 0, 0 0, 0 0, 0 0, 0 0, 0 0)
for geographic coordinates in the subset tool in batch processing?
I want to enter a polygon with the following 4 corners:
N 19.1
S 19.562
W -72.55
E -72.08

but keep getting a "Points of LinearRing do not form a closed linestring" error no matter what combination I try.
Normally, I subset by using the following dialog in the standalone subset tool: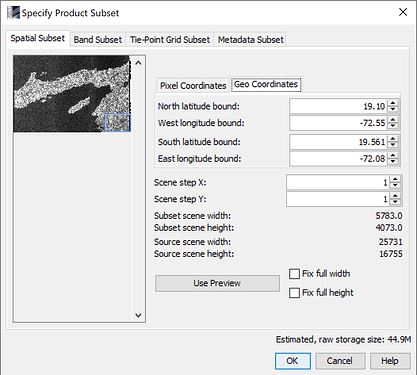 but in batch mode, this input style is not available.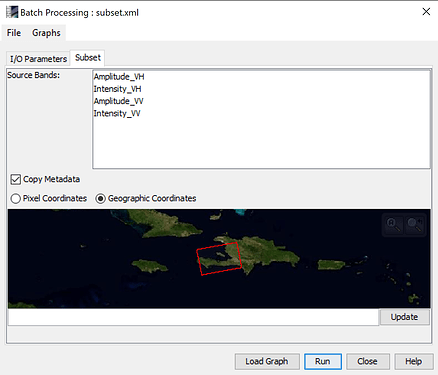 For what it's worth, I've gotten the batch subsetting to work using Pixel coordinates but those are a pain to enter each time.