Hi,
I am trying to retrieve the MCI map for the following S2 product, as I am interested with its values in the coastal areas of it.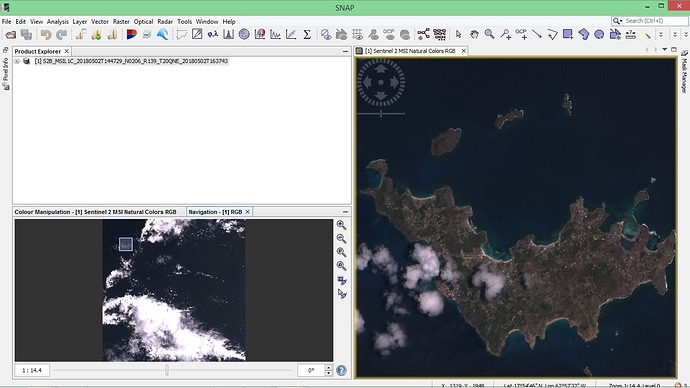 I have set the level1C preset , so workink with the level1C image ,after resampling it at 20m, but the output product was a map almost black, with just few white spots
what could have been wrong? should I process just the subset I am interested in?
Probably @marpet could have the solution