Hi there,
I installed successfully Anaconda 4.2.0 64-bit for windows 10. Then I installed Sen2Cor 2.3.1. During installation, it appears that
"Unlinking Packages" can't be performed. Please hava a look at the screenshot:
After 2 unsuccessfull attempts, the installation procedure continues and results in following installation configuration.: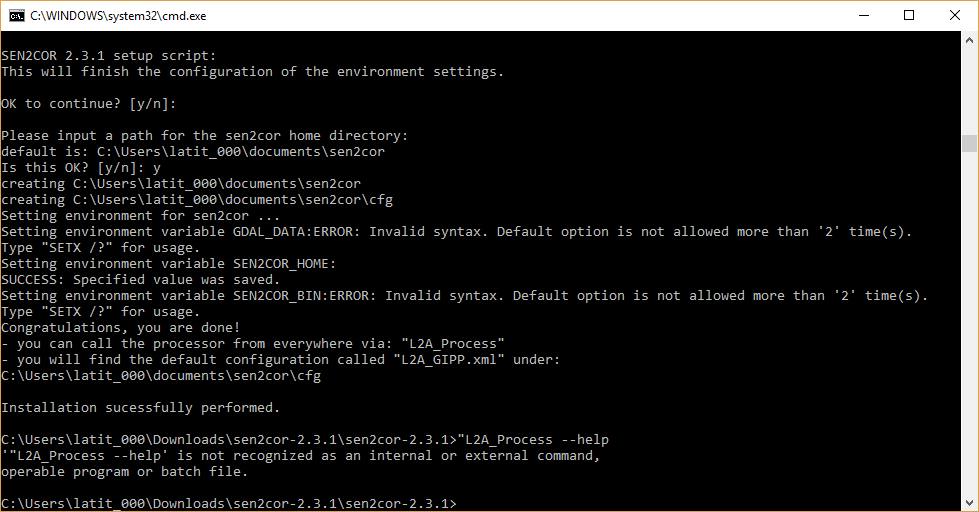 The 2 variables GDAL_DATA and SEN2COR_BIN weren't created.
Can anybody help me out to get the installation done correctly?
Many thanks!
gábor