Can we retrieve Rayleigh corrected reflectance from sentinel-3/OLCI L1-EFR data using C2RCC processor or any other method?
The C2RCC does not provide this functionality, but there is the Rayleigh Correction operator.
You can find it in the menu at 'Optical / Preprocessing / Rayleigh Correction'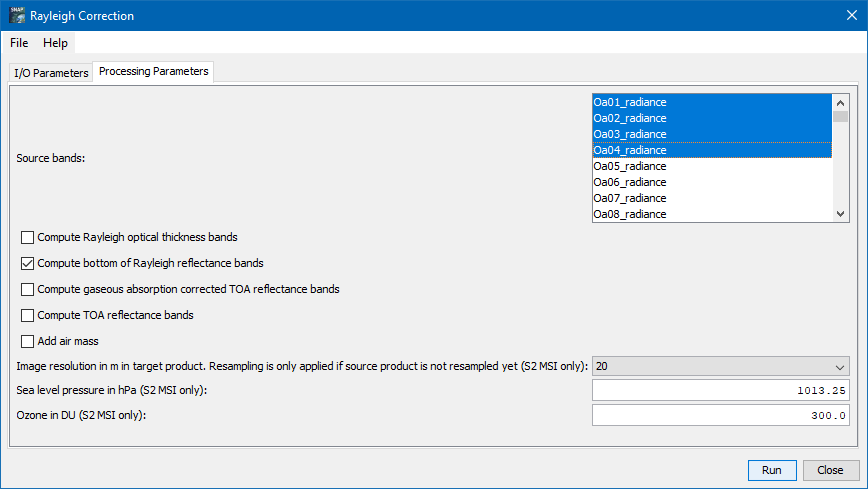 Okay Great. Thanks a lot.