Dear all,
I want to do classification over sea ice but I have one big island in my Tandem-x image.
I also have island shape files. I opened it in QGIS. You can see it below.
I used 'file'—'import'----'vector data'—'ESRI shapefile'----and import island shape file on image and it is completely OK. You can see it in below.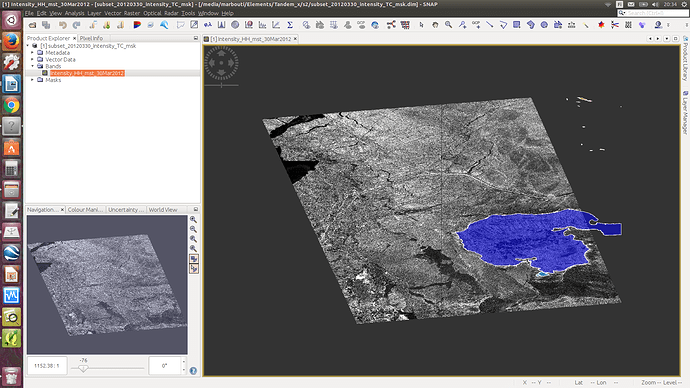 But I do not know how can I delete or mask this island from my image. Would you please guide me?