Dear All,
I tried to create a mosaic over Sentinel 3A products (OGVI).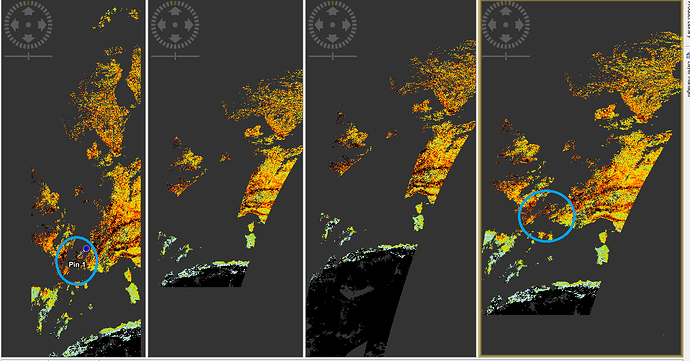 1th image (on the left) represents the original file with original projection;
2nd image represents the OGVI output obtained from SNAP using SUBSET (over OGVI) and then MOSAIC with specific boundaries to speed up the process;
3th image represents a REPROJECTION using original file with preserve resolution checked from original S3A file;
last image shows the correct output reprojection obtained using MOSAIC over the original S3A file;
It seems there is a problem because there are some missing information over France.
Any idea about the correct metodology to do a mosaic?
Thanks in advance for your collaboration,
Monica