Dear community,
I am running the latest version of SNAP 5.0 and sen2cor 2.3.1 on a sentinel-2 Level-1C image, downloaded from ESA's data hub, to obtain a Level2-A, but I am not able to get the output, although the process says:
Process exited with value 1
Finished tool execution in 97 seconds
I checked the sen2cor folder created during installation in an attempt to look for the product and I found that the process generates a file that it is stored in the "log" folder with the same name as the image plus _report.xml but it is no readable with snap, as it should be.
I tried to follow the tutorial available in youtube of the installation of sen2cor, since at the end it demonstrates how to perform this process, however the version does not coincide with the current anymore.
I am pretty sure that snap and sen2cor were installed according to the requirements, since when I call L2A_Process --help via command line the menu is displayed.
The image
S2A OPER PRD MSIL1C PDMC 20160726T185727 R065 V20150806T102012 20150806T102012
The tile UUB
S2A_OPER_MSI_L1C_TL_EPA__20160721T205724_A000634_T33UUB_N02.04
Before running the process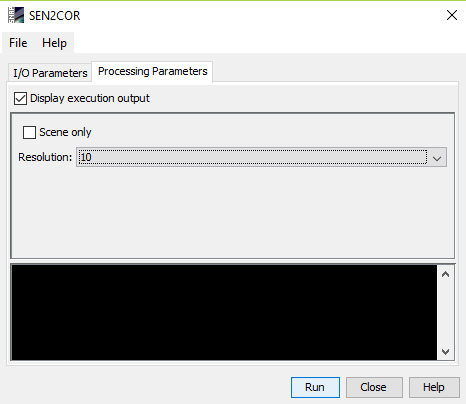 Displaying execution output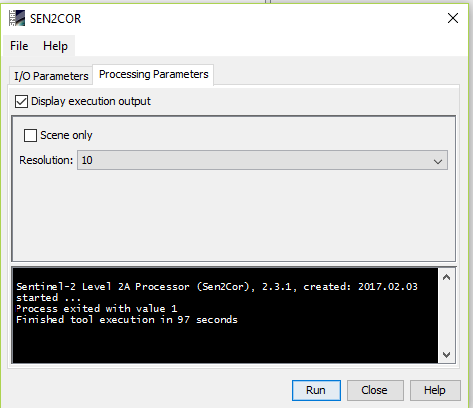 Do you know where the output is being stored? Am I missing something out? Before, a file with almost the same name, except Level-1C replaced by Level-2A, was generated in the same path as the input data, but now this does not happen.
I would appreciate very much if you could point me in the right direction.
Best,
Stephania