Hi,
I have noticed that SLSTR_L1 night acquisitions are flipped of 180 degrees. When syncronizing veiws between OLCI_L1 radiance composite and any SLSTR_L1 band, it is noticeable this "geographical flip"…
Note below on Portugal costline: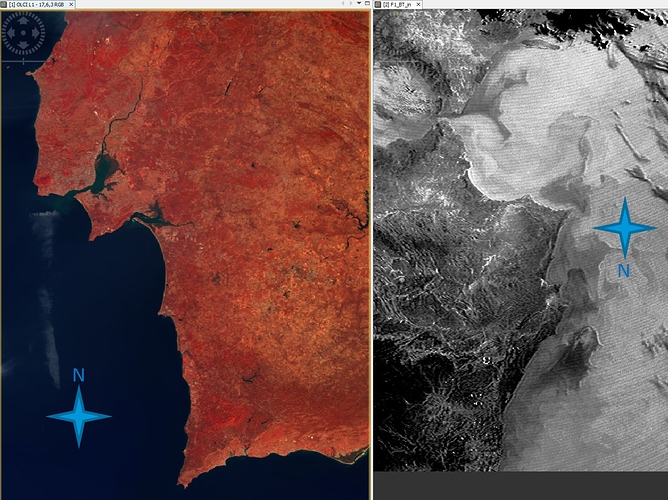 This happens only in night acquisitions, not for day acquisitions…Why is this the case? Is it due to satellite acquisition settings? or to some wrong geographical projections of SLSTR products? Or maybe to some software visualization issues?
Thanks!
Luca