I am trying to view an image from the Intensity_VV band from an SLC file, by just clicking on the band, and get an error box that says: "Failed to open image view. java.lang.ArrayIndexOutOfBoundsException." I am using Windows 10, and have installed the most recent beta version (I actually installed it a couple of times, once as myself, once as administrator, etc.).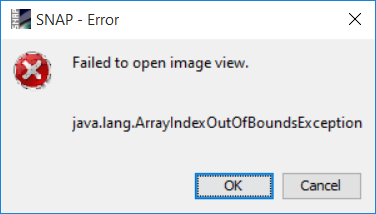 This is for file
S1A_S1_SLC__1SSV_20140807T142342_20140807T142411_001835_001BC1_05AA.SAFE
But it works when I try to use file S1A_IW_SLC__1SDV_20150918T230756_20150918T230823_007776_00AD0C_989D.SAFE
Is this just a known or expected problem with SLC files from specific modes?