Hi everyone,
I want to generate a DEM based on two imagery - Sentinel 1. I worked on this project in GMT5SAR - I unwrapped phase in GMT5SAR. I want to perform a phase to elevation step in SNAP.
So I wanted to import my unwrapped phase (unwrap.grd) to SNAP via Radar - Interferometric - Unwrapping - Snaphu Import.
But choosing the right files I get an error: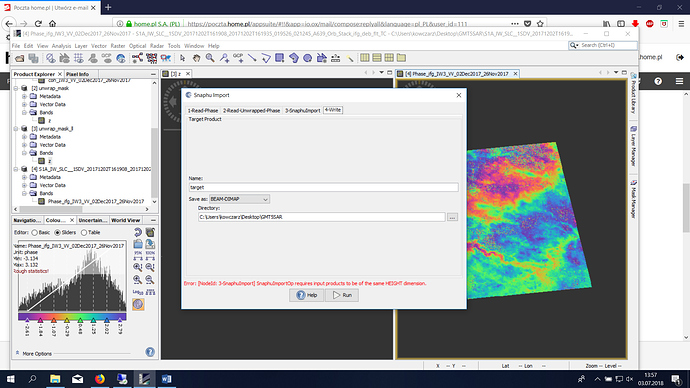 Is there any way that I can properly load data in SNAP and execute Phase to elevation?
Regards
Karolina