I've noticed that the master slave selection is a bit different between the S1TOPS Coregistration tool in the SNAP Desktop and the back-geocoding operator from the gpt command line.
Here are the outputs from running the coregistration from gpt (top) and from the GUI (bottom)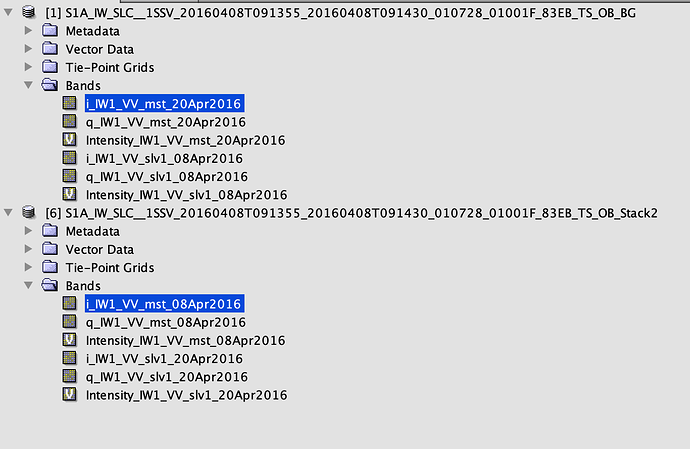 In both cases I used the April 08 SLC as the first product (master right?) but with gpt, the first product became the slave.
Here is the command I ran:


This leads me to the question: Which is correct? To produce a ground-relative deformation map what is the correct master slave selection?
Since a larger distance between the two sensors would produce a positive value for subsidence it would make sense to use the time-2 product as the master, yet the unwrapped phase to displacement operator has a negative value in the expression, so is that already accounted for?