Hello,
I've formed some Sentinel-1 TopSAR coherence images of the San Francisco area and the bursts look different intensities - see the screen grab of an example below. Does anyone know what I've missed out/am doing wrong?
The two source images I used are S1A_IW_SLC__1SDV_20180812T140745_20180812T140812_023214_0285D5_C268 and S1A_IW_SLC__1SDV_20190220T140744_20190220T140811_026014_02E63F_FE85
The graph of the processing I've used is shown below: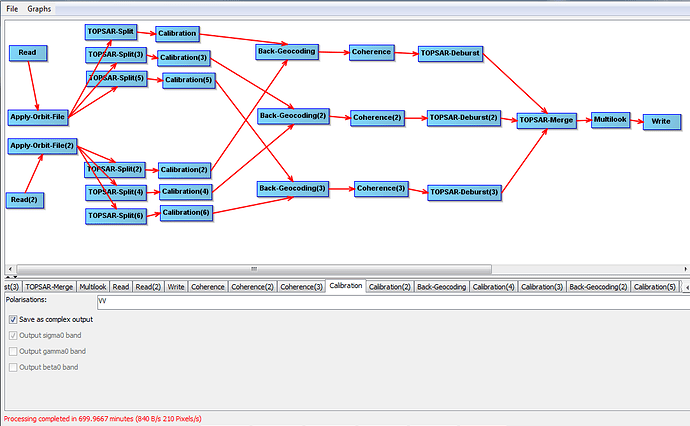 (this took 11 hours to run!)
I've also run the same graph, but without the calibration modules, it took about an hour and the coherence image looked pretty much identical to the first with the same burst intensity issue.
(…on a seperate note - does anyone have any top tips for quickening up this processing too?)
Yours hopefully,
Dave