Hello there,
I installed PolSarPro and all of the configuration programs on Windows and ran into an error.
I got an error saying the BWidget Package cannot be found. I looked over the forum and saw that someone previously fixed it by downloading the BWidget TCL package. However, I am unsure where I am supposed to put the package so PolSarPro can read it.
Right now, I am not able to get the program to run.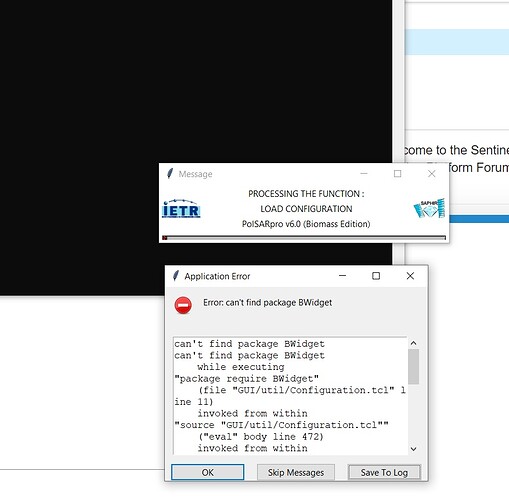 Any help would be much appreciated.