Hi all!
my question is very simple and dont need so much work (i think) but i cant find the solution to my problem in internet. Im just start like 2 days ago with this work on Snap so i dont know much about the software.
Im student from Chile and i have to do bands mathematics to intepretate geologic structures and other things (lithology, alterations, etc)…but before this, i need to work in the UTM CS but whatever i do… always keeps the "degree" sistem of reference…
im trying the "reproject" tool to convert the CS to UTM WSG 1984 19H S but does not work because is still showing me the CS in degrees besides in meters.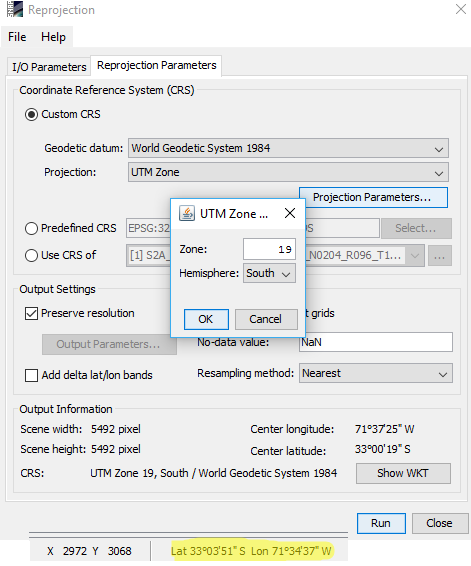 i need that the lat/long of the pixels of the image be in meters.
Can anyone help me with this please?
Thanks!