Hi
I'm using SNAP and the gpt command line of snap-3.0 on Sentinel 3 data.
I'll try to explain my problem:
opening the SLSTR L1 dataset (S3A_SL_1_RBT) with SNAP the data contain correct geographical coordinates.
Saving the output with the Export/GeoTiFF command and visualizing it in ENVI (and QGIS) the coordinates are wrong.
In the attached file you can see the error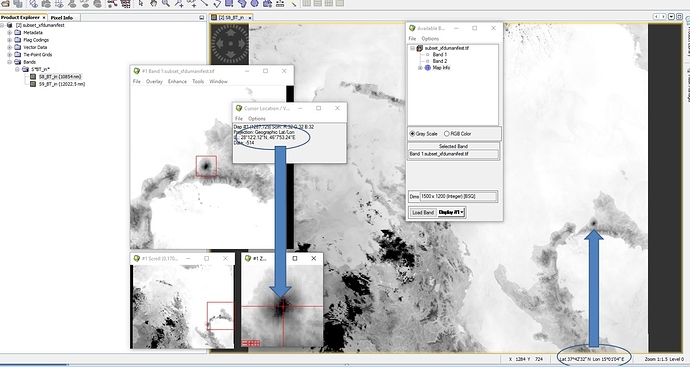 .
The same error occurs when I use the gpt command.
If in SNAP I reproject the SLSTR L1 and save it in GeoTIFF, the coordinates are correct.
In the attached file the second visualization with correct geographical information.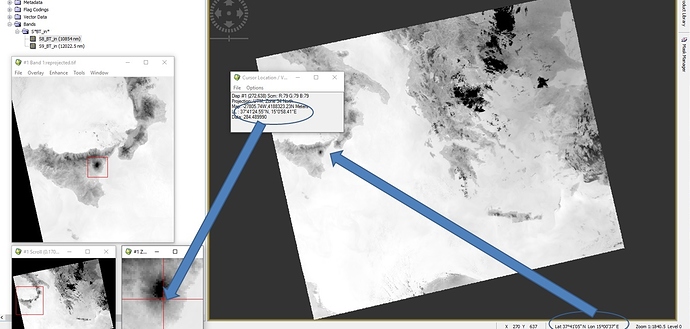 Could you suggest me the correct steps to follow in order to obtain a GeoTIFF SLSTR in UTM - WGS84 starting from the xfdumanifest.xml contained in the S3A_SL_1_RBT data?
Thanks and regards
Malvina