Hello there,
I am currently using Python3 to call the coreg_ifg2run.xml script under the project configuration. I am working on Ubuntu VM. After I execute the command:
python3 coreg_ifg_topsar.py project.conf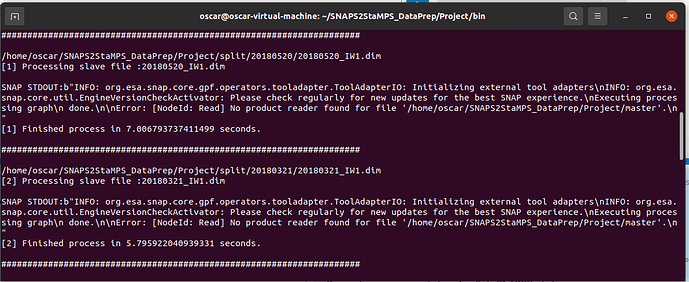 A coreg and ifg folder has been created, which is good. But What i have also got is the error: No product reader found for file. My SNAP version is the latest V8. I don't think there's a problem with the SNAP version.
As attached is my coreg_ifg_topsar.py and project.conf.
coreg_ifg_topsar.py (5.0 KB)
project.conf (740 Bytes)