Hello everyone,
I am trying to get familiar with the Orfeo Toolbox in order to understand how the different segmentation options work, since I will need to segment images for my work. So, I am completely new to OTB.
I tried using the tool for segmentation-cc, giving as input a stack of layers from Landsat8. However, I get some errors that I don't know how to interpret.
First, when I try to run the tool, I get this:

If I press OK, another window opens, with more detailed parameters to set. Then, if I don't change any of the options and just press OK again, I get this message: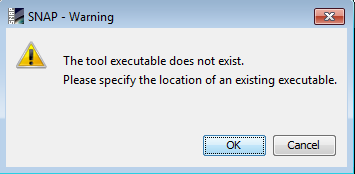 Anyone has got any idea of what I'm doing wrong?
Thank you in advance for your help,
Laura