i made the histo plot , but i could not able to interpret it

Then i have constructed the profile plot with sigma0 intensity as suggested.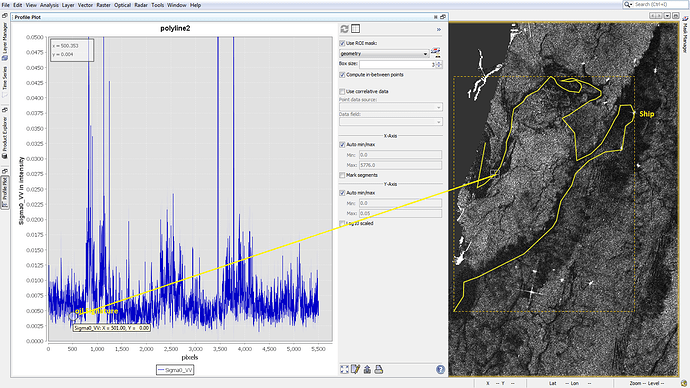 i could able to get some signatures. i.e the values of intensity (<=0.004). i am taking this as a threshold value.
May i assume the pixels, which have this value, as oil ? can i refine this further ?