Hey community members!
I've faced a problem when trying to process S1 image. I want to subset a 1024x1024 window from the original image and then perform Range-Doppler Terrain correction.
To do that I created the following graph.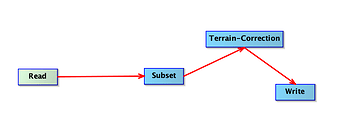 I'm able to get results when launching this graph using SNAP UI. However, it hangs if I try to run it with gpt.
Any suggestions?