Hi Guys,
Hope you are doing well.
I am trying to implement a process I do munally into the graph builder, my goal is to use a biophysical operator "LAI" and integrate it in a formula with other bands for agriculture purposes.
Whan I do it manually, it works perfectly, but when I design the process in the graoh builder, I get the error in the snapshot.
You will find my graph attached also.
Do you have an idea on what is the issue ?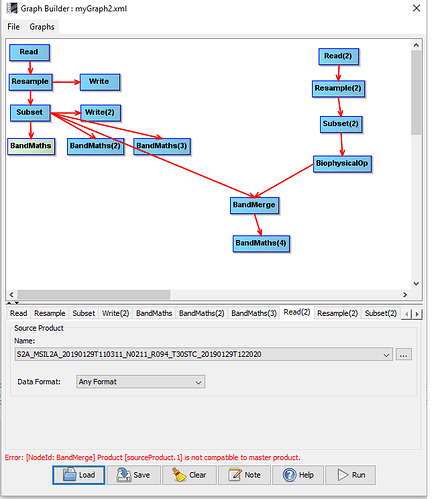 Thank you for your help,
Best Regards,
HB