Hi, I've just been through the installation process for sen2cor, but I am receiving this error (see image) when I try to run sen2cor.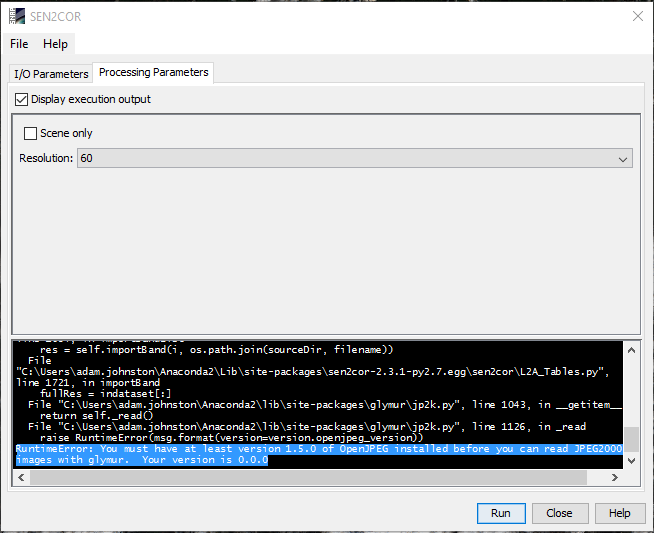 True to the error, after typing 'conda list' into the Anaconda prompt, OpenJPEG isn't there. I have downloaded OpenJPEG 2.1.2 but have no idea how to correctly install this in Anaconda to correct the sen2cor error.
Does anyone know how to do this?
I am on Windows 10, gdal 2.1.0 and Glymur 0.8.6
Thank you for any help!