Dear all,
I would first like to thank you all for the precious support that is provided in this forum. I have recently started working with EO, and I am doing my really first attempts with S1, aiming at mapping sea wind flow fields. Before creating this topic I've tried to find some similar issues, but I could not find any solutions.
I have problems processing OCN products. I would like to investigate sea wind fields, so I started taking advantage of the OCN products, which should provide already processed information about wind speed and direction. Everything seems to have a proper sense when importing files in SNAP. Wind data, already in m/s, are correctly disposed and the useful "worldwind analysis view" is working fine, as you can see in the screenshot.
So the idea was to actually use the data, importing them in QGIS. Some weird things are happening. I basically:
Import the OCN product in SNAP
Export: Vector Data —> owi_wind_data —> Geometry as Shape file
I import the vector layer (.shp) in a new QGIS project and that's the result:
Geographical information of the wind flow field are basically some kind of "upside-down". So, I go back to the SNAP tool, trying to implement some geometrical terrain correction, but unfortunately, it seems that this is not possible: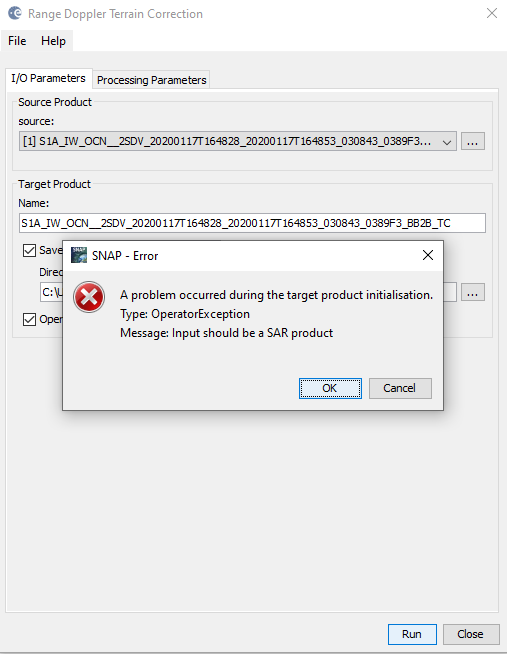 Do you have any suggestion of how actually import the OCN as vector field, in a correct manner, ensuring consistency with geographical information?
Thanks a lot in advance!
Carlo