Hello,
I am trying to follow the S1TBX TOPSAR Interferometry with Sentinel-1 Tutorial in order to process the interferogram of two S1 SLC IW images. However at the step of S-1 TOPS Coregistration I get the following error "GC overhead limit exceeded" (please see the image bellow).
Could you please help me to fix this problem and get the interferogram?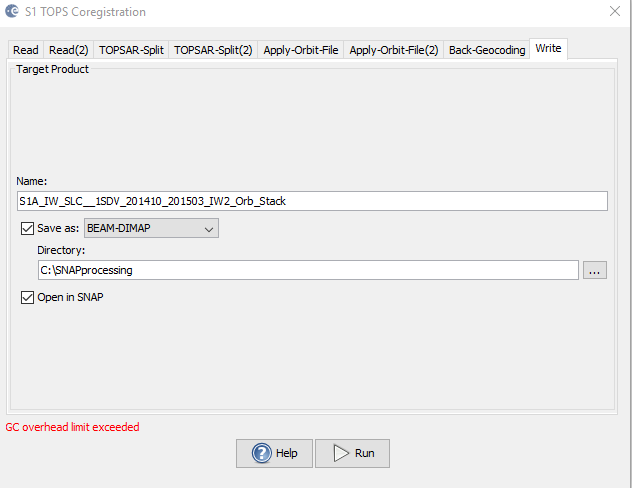 Thank you very much.