Thank you for inputs.And how to adjustment the color of image?
Best
this is just a visual enhancement, it won't change the values.
You find it in the color manipulation tab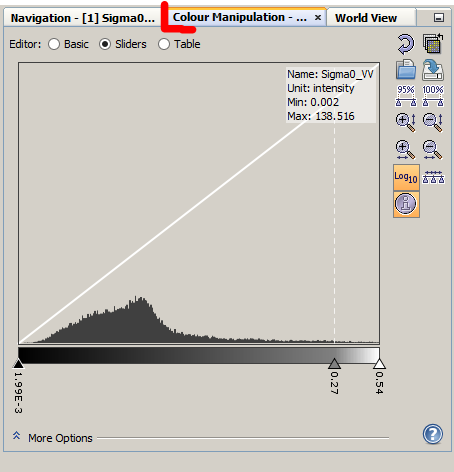 Thank you for your help:slight_smile:
It usually makes sense to convert from linear to dB for visual purposes.
Thanks a lot.I'm new with SAR data.What 're the meaning of dB?
Best.
please have a look at some topics in here. You will find most of the answers to your questions:

Hi,@ABraun
There is the initial Sentinel-1 GRDH product in figure1.After performing Apply orbit file tool,a gap appeared as shown follow.What's wrong ?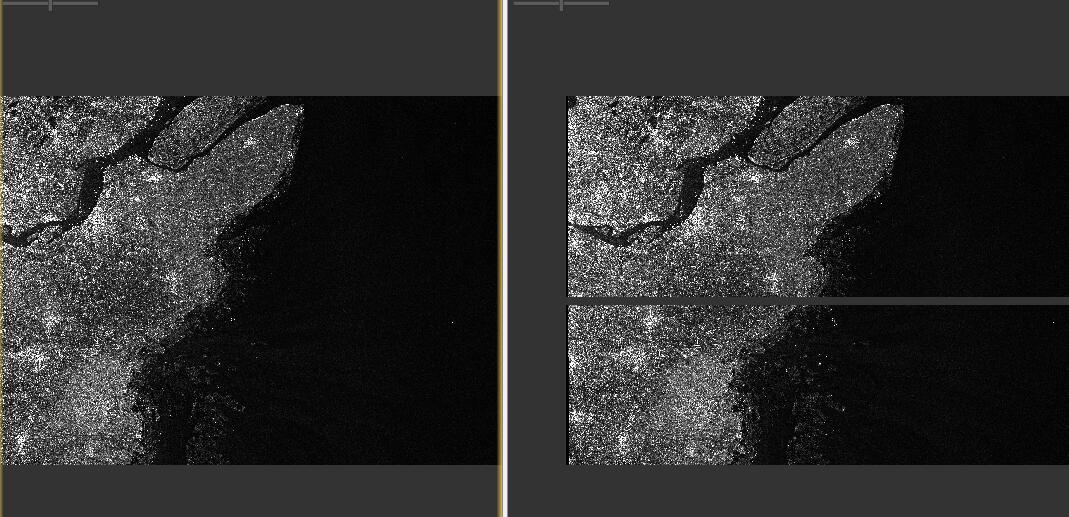 Regards,
Wendy
Thanks a lot for your reply!
How did you get that? Could you provide the product name? Thanks
Hi,@Levic
I used the next images:
S1A_IW_GRDH_1SDV_20160116T095421_20160116T095446_009518_00DD1D_3A0D.SAFE
S1A_IW_GRDH_1SDV_20160116T095446_20160116T095511_009518_00DD1D_14D7.SAFE
Thank you very much!
hi ,
what is the purpose of slope normalisation? Is it optional or must? Some matierial say it is done with band maths as the image blew shows? Is it right or not? Thank you !

slope normalization is needed because the signal strongly varies according to the angle which it hits a surface: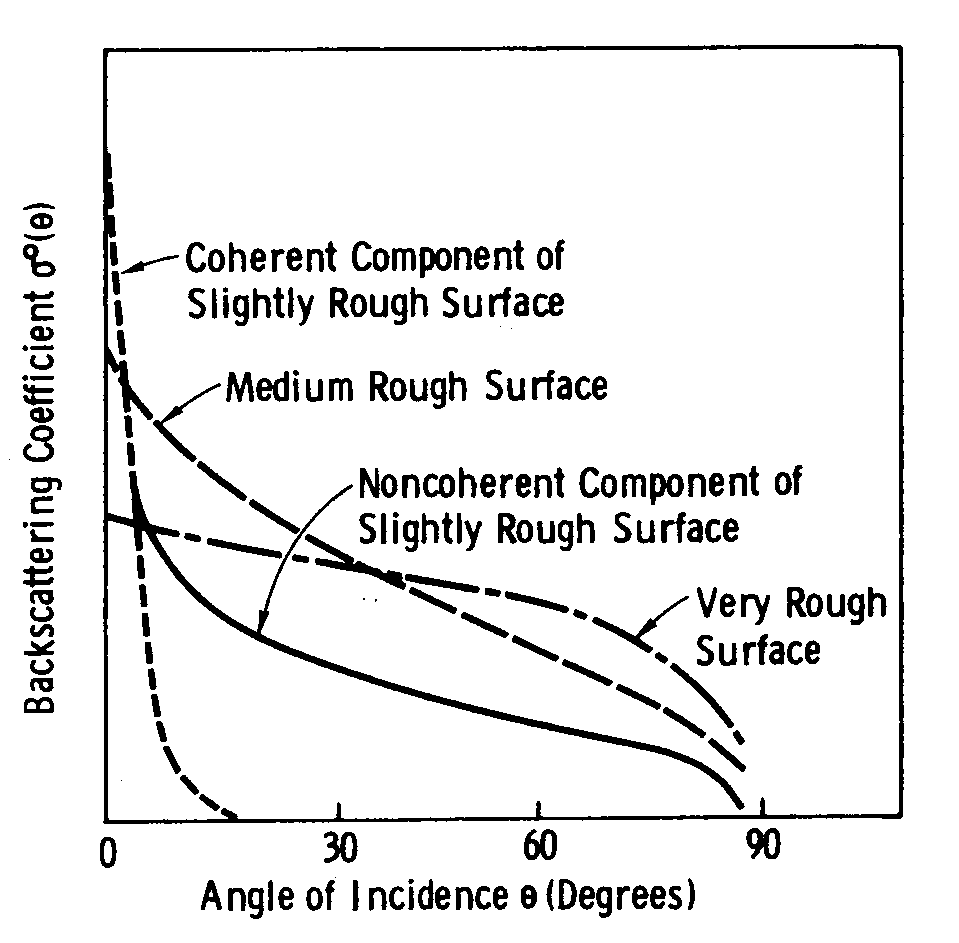 You can also automatically do it in SNAP by calibrating to Beta Naught and then apply the Radiometric Terrain Correction. I made some comparisons here:

As a matter of fact slope normalisation is not trying to compensate for the possible non-isotropic scattering (depends on surface material), but for the size of the resolution cell (depends on incidence angle). Terrain flattening does this correction more accurately than slope-correction.
of course you are right. The roughness doesn't matter for both angle normalization and Terrain Flattening. i used it to explain why incidence angle can have effect on SAR bascatter. This is, as you say, also a matter of pixel resolution which is not indicated by the figure.
thans a lot for your reply! I have another question. Can i subset the data by the area i am intrested in before i do every other prosessing steps ? So i can save a lot of time and storage sapce.But i am afraid that some unexcepted errors will occure if i do this. Do you understand my question? Thank you very much!
this should be no problem.
Thanks for your reply!So you mean i can subset the S1_IW_GRDH data that i am using now at first. Then i can apply orbit file->slice assembly->Remove GRD border nosie-> calibration->filter->terrian correction->mosaic? Am i right or not? And i have another question, can i do slice assembly and mosaic with batch processing? Thank you for your time, i really appreciate it!
I'd say yes. But I wonder why you want to mosaic if you make a subset first.