Hi all,
I am currently facing some issues with SNAP's IDEPIX module for cloudmasking for sentinel-2 imagery.
Following are the steps I have followed:
Step 1: I downloaded sentinel-2 imgary via product library.

Step 2: Opened in SNAP

Step 3: Resampled imagery to Output resolution of 60
Step 4: Setup IDEPix Params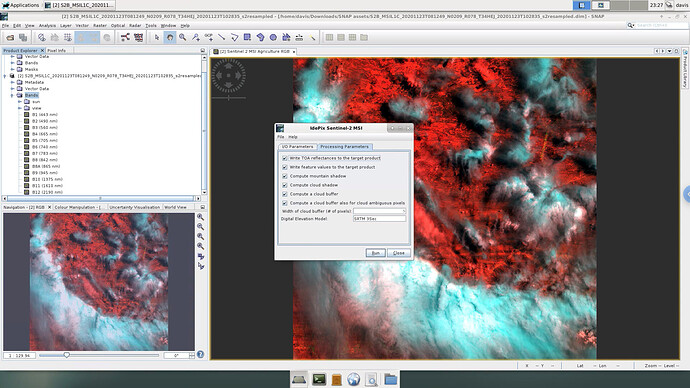 Issue: SNAP freezes at this step, I see a small window open up, but no dialog box or confirmation message. It doesn't seem to be a matter of waiting to finish processing as i have waited several hours (6+) and yet the program does not seem to unfreeze.
I'd appreciate any possible help on this issue.