By following this sequence of steps:
read(1)->split(1)->apply orb files(1)
read(2)->split(2)->apply orb files(2)
read(3)->split(3)->apply orb files(3)
back-geocoding -> interferogram -> deburst -> topo phase removal
I got a stack of two differential interferograms.
I have noticed that both intensity bands are equal for each pixel.
Here an example: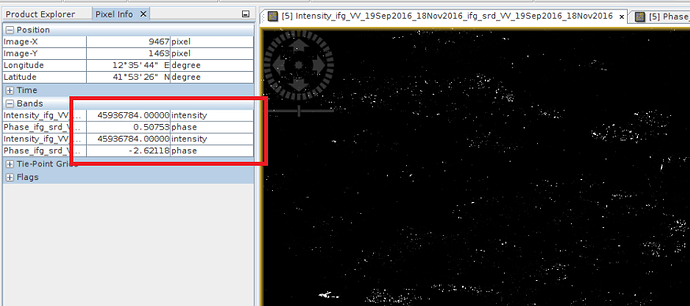 Since intensity band, as well phase band, is a virtual band computed from i and q bands, why do they have the same values for the intensity band and different values for the phase band?
By the way that doesn't happen if I compute each interferogram separately (by not using the stack approach).
Is it a bug or does it have an explanation?
PS: I already tried that with more images (e.g. a stack of about 45 interferograms) and all intensity bands are equal.
I'm using latest version of SNAP.