Dear all,
I made an image by using band math in SNAP, I had some area around of my image that had value of (-3.906) (figure 1), so I used NON (figure2), then they are converted to 'NaN' (figure3).
Figure1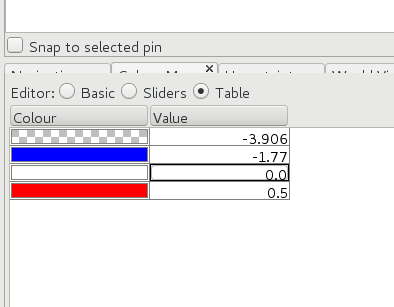 Figure2
Figure3
But when I open it in QGIS, at first, it does not have that value in image (figure4) but when I used (properties……singleband pseudocolor….apply…ok) (figure5), then again I have those value in blue color around of my image (figure 6).
Figure 4
Figure5
figure6
Would you please let me know, what can I do to remove it around of my image in qgis?
Cheers