Hi, everyone
I'm wondering to make image removing cloud data which are sentinel2 production(S2A_MSIL1C****).
my goal is the right in the bellow image.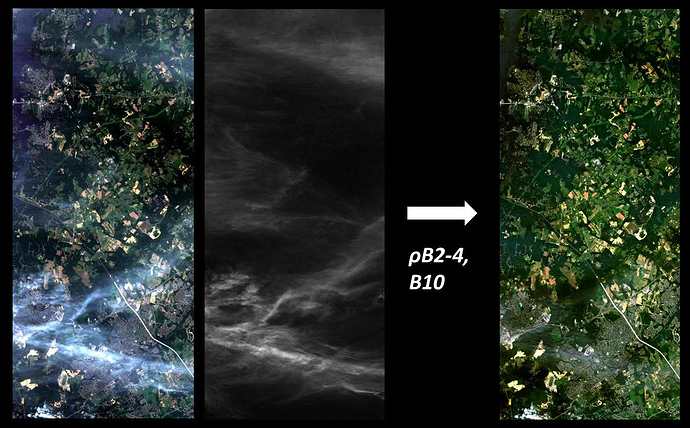 < referenced by Sen2Cor configuration and user manual page. 21 >
I have done bellow steps
resampling
IdePix
I don't understand the reason why the cloud removed from the RGB composite image.
How do you get new RGB bands removed cloud.
What I should do next to IdePix ?
Could you tell me how to get them using the mask data by IdePix more detail ?
your sincerely,